Tonight around 22:30 UTC there was an minor earthquake swarm in Katla volcano. This earthquake swarm did last in about 20 minutes. After that the earthquake activity did drop back to normal background levels. This earthquake swarm is most likely part of normal autumn earthquake activity in Katla volcano. More earthquake swarms like this should be expected in Katla volcano during next few weeks.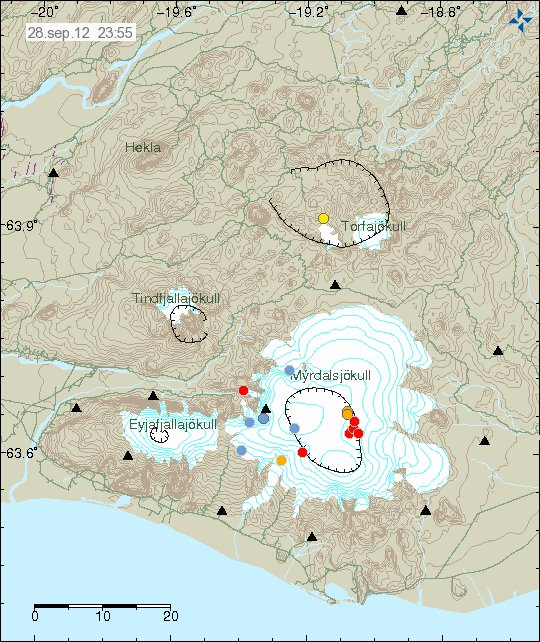 Earthquake activity in Katla volcano this evening (28.09.2012). Copyright of this image belongs to Icelandic Meteorological Office.
What happens next is impossible to know. But I am not expecting anything special to happen in Katla volcano following this earthquake swarm. This earthquake swarm did appear clearly on my geophone at Skeiðflöt and Heklubyggð. The geophones can be viewed here.