Earthquake activity in El Hierro volcano has started to drop off again. During the last 24 hour period there have only been something around 28 earthquakes. But earthquake activity did peak with 182 earthquakes during 24 hour period on Sunday 16. September 2012.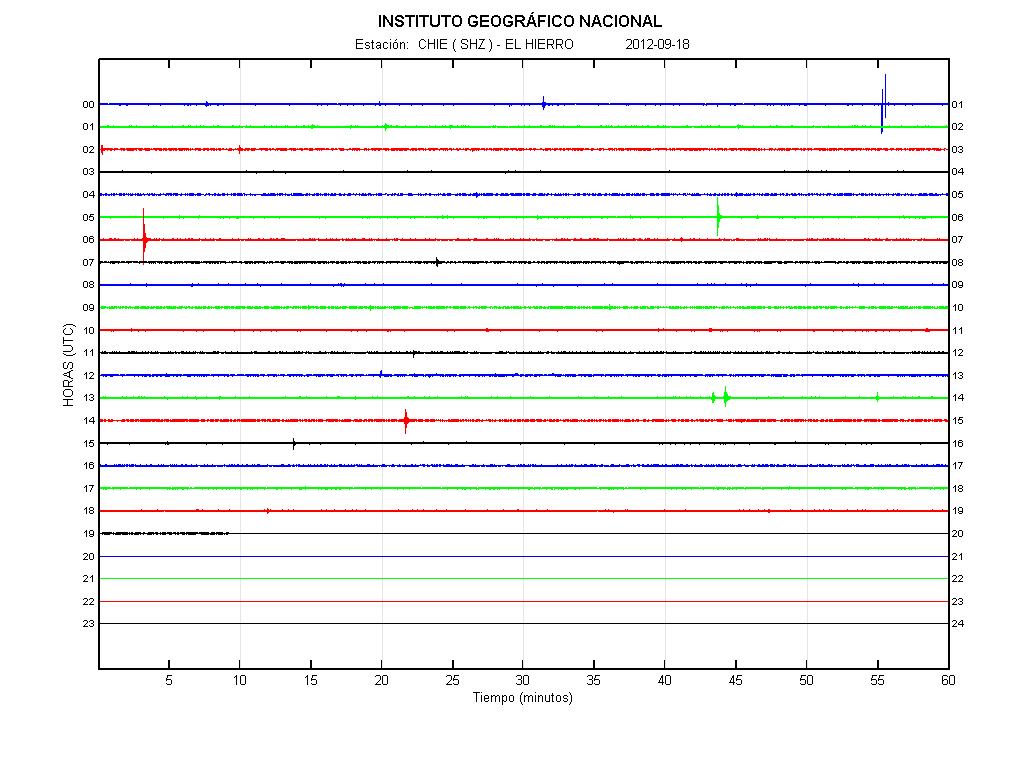 The earthquake activity in El Hierro volcano at 19:22 UTC. As can be seen here. Everything is quiet for now.Copyright of this image belongs to IGN.
It is hard to say what happens next in El Hierro volcano. But magma is still getting injected into El Hierro volcano at depth. Eruption is still an possibility while inflation continues at the rate it is going. There is always the chance that deflation is going to start in El Hierro volcano. Chance of an eruption in El Hierro volcano remains high. But when it might start it impossible to say at this point.