Yesterday (06.09.2012) there was an earthquake about 200 km off Kolbeinsey Island. It was maybe on the Kolbeinsey Island or on SPAR fault zone in this area. I am not sure what is the actual case here. The earthquake had the magnitude of 4.4 and up to 4.7. Its magnitude has not yet been confirmed (EMSC web page can be found here). I do not know why that it. But this sometimes happen. This earthquake was not felt. But I did record it on my geophone network on two stations.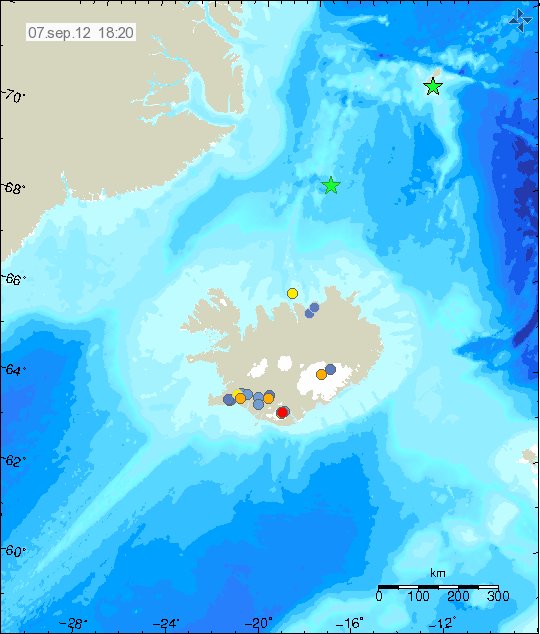 The location according to IMO. The second green star is an magnitude 3.6 earthquake in Jan Mayen. Copyright of this image belongs to Icelandic Meteorological Office.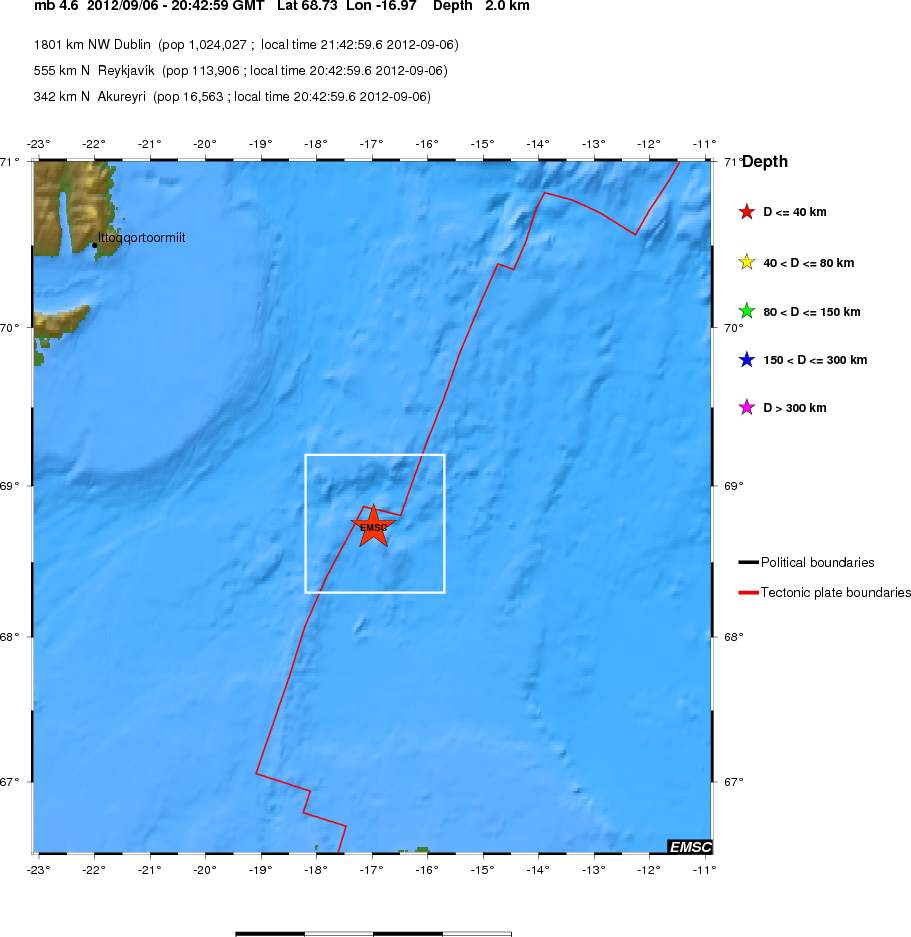 The location according to EMSC. Copyright of this image belongs to EMSC.
This earthquake is one the strongest earthquakes that have been taking place in this area for the past few weeks. I do not know what is exactly happening in this area. This might be volcanic activity. But given depth of 2 km there. It is hard to know for sure. As any signs of eruption won't appear on the surface of the ocean. Given that winter storm season has started in this area. Any sign of eruption are going to lost in the ocean waves. This area of the mid-Atlantic ridge might have more earthquakes in coming days to weeks.