Today a small earthquake swarm started just south-west of Herðubreið. But Herðubreið is a volcano cone formation that erupted during last ice-age. But that eruption did break up trough the glacier. Explaining its shape.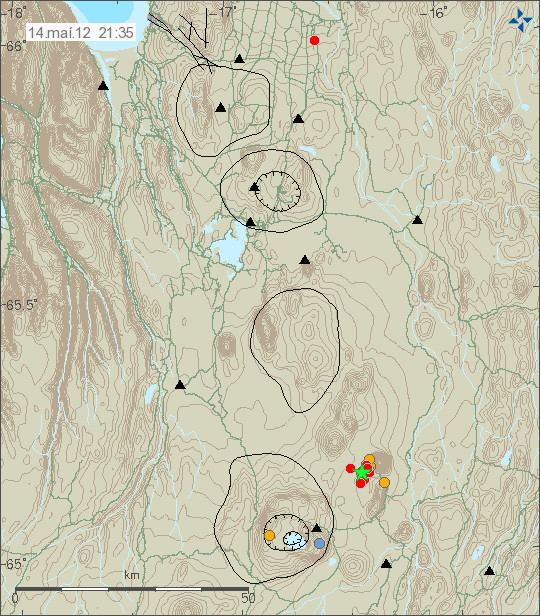 The earthquake swarm off Herðubreið. Copyright of this picture belongs to Iceland Meteorological Office.
Largest earthquake so far had the size around ML3.1. But aftershocks have reached the size of ML2.5 according to IMO automatic magnitude estimate. This earthquake swarm is currently ongoing.
Icelandic news about this.
Grunnur skjálfti við Herðubreið (Vísir.is)
Jarðskjálfti nærri Herðubreið (Rúv.is)
Plus. Here are pictures from The Telegraph of Iceland volcanic nature.
Iceland from the air: aerial pictures of the country's dramatic volcanic landscapes
Other: Donations help me running this blog (they also help me paying the bills, buy food and what comes with being a human being). Plus it appears that I need go the dentist. But as it is now. I can't afford it properly. Thankfully this is not an emergency that I am dealing with in one of my tooth. But I need to get it fixed one way or the other soon. Thanks for the support! 🙂