During the past few days there has been an earthquake swarm in El Hierro volcano in Canary Islands. Following this earthquake swarm there has been some increase in eruption activity. Resulting in some material reaching the surface of the ocean. The reason for this activity is that new magma is being injected into El Hierro volcano from depth. This magma is pushing the magma that is already there closer to the surface, creating dikes and sills in the rock along the way. This also increases the eruption in already open vents.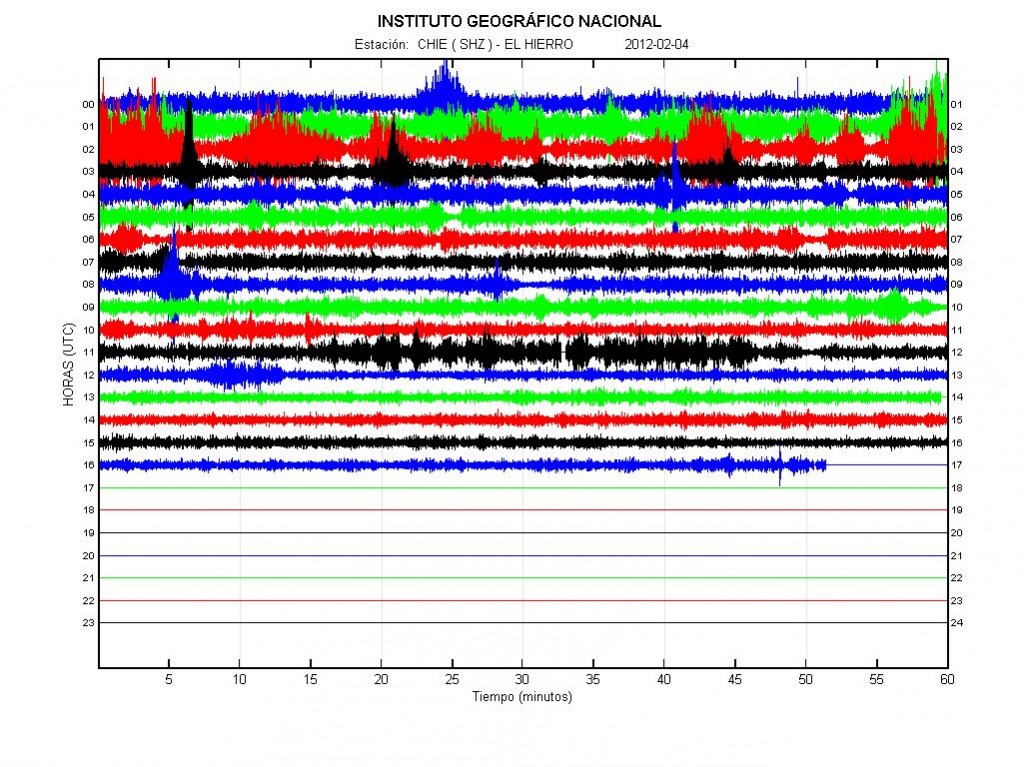 The harmonic tremor activity in El Hierro today. Copyright of this picture belongs to IGN.
The largest earthquakes in this swarm have had the size ML2.7 and ML3.4. They have been taking place at the depth of 12 to 15 km, based on early data from IGN.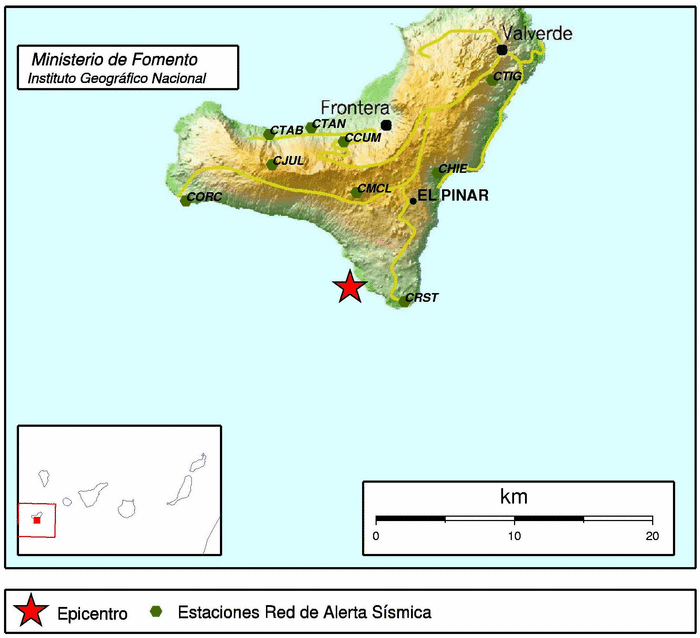 The ML3.4 earthquake in El Hierro volcano that did happen during the night. Copyright of this picture belongs to IGN.
I am expecting this activity to continue for some time now. As it seems that more magma is coming up from depth. How long that progress is going to last is impossible to know. When it stops, it does so and only then the activity in El Hierro volcano is going to stop.