This here is the first earthquake that I properly detect on my new geophone at Skeiðflöt farm. This is an ML2.0 earthquake in Katla volcano caldera according to IMO automatic SIL network. Even if there is high noise level I was still able to record it clearly. I might have recorded smaller earthquakes already. But they do not appear clearly so it is hard for me to be sure at the moment if I actually recorded them due to high levels of background noise.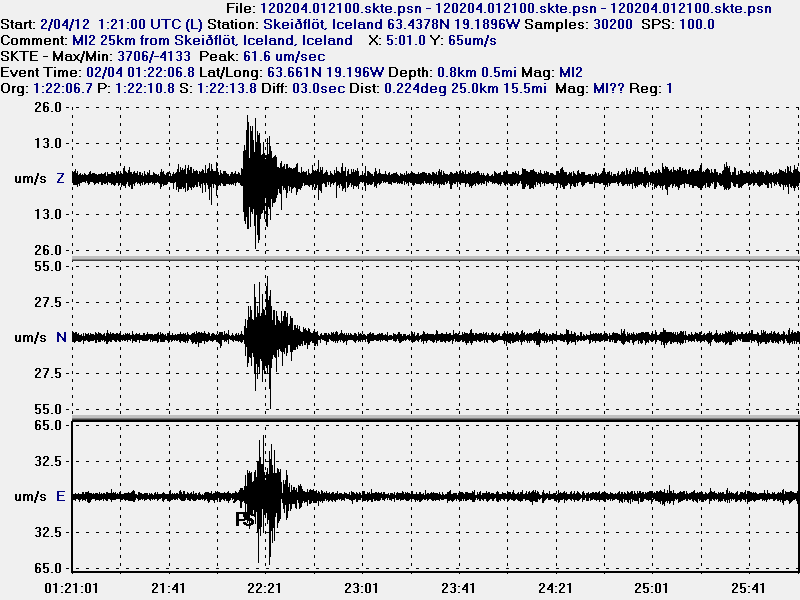 The ML2.0 earthquake in Katla volcano caldera. This is based on automatic data and might not be 100% correct. This picture is released under CC licence. See Licence web page for more details.
This is promising for many reasons. It means that I can see earthquakes clearly even if there is high background noise level taking place at Skeiðflöt geophone. This also means that I am clearly going to see harmonic tremors and other events in Katla volcano, even in the glacier also. But this also depends on the noise level at the time. I do hope that the noise level is lower in summer then it is during the winter.