During the past 24 to 48 hours there has been some unusual and interesting earthquake activity in south part of Hekla volcano system. I am unsure on what this means, as normally Hekla volcano does not have any earthquakes before an eruption. However, that is not the only type Hekla volcano can and has erupted over the centuries. One of the aspect of Hekla volcano eruptions is that it can and has erupted in fissure eruptions outside the main mountain. This type of eruptions can last from few week and up to almost a year. Based on the limited historical records of such events. This type of events are always basaltic lava events that do not make a lot of volcano ash when they start.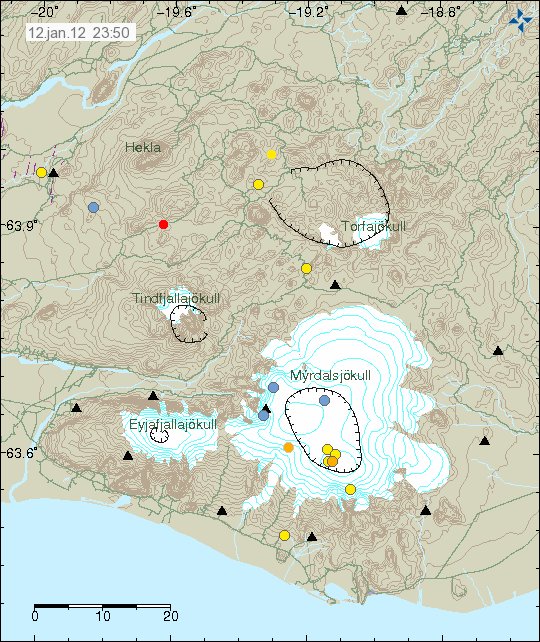 The earthquakes in Hekla volcano during the last 48 hours. Copyright of this picture belongs to Iceland Meteorological Office.
There are clues that Hekla volcano might be about to have an fissure eruption some time in the future. But when and where is impossible to know for sure at current time. How that is going to manifest it self when the time comes is also impossible to know for sure. At current time there is however no eruption starting in Hekla volcano. When it might start is an good guess, with no answer to it.