This is a special report on the eruption in El Hierro, Canary Islands, Spain.
***
From the harmonic tremor data during the current eruption in El Hierro. It seems that the eruption has dropped in strength during the past 48 hours or so. But that most likely means that the current eruption crater is closing up. But this does not mean that the eruption is over, as new fissures might open up without any warning close the El Hierro Island or on the island it self. It is impossible to know that for sure at this moment. As it currently stands it is unlikely that a new Island is going to form offshore of El Hierro island, as the current eruption crater does not seem to have the energy to break the surface of the ocean. Earthquake activity in El Hierro volcano remains about the same as it has since the eruption did start on 10 October, 2011.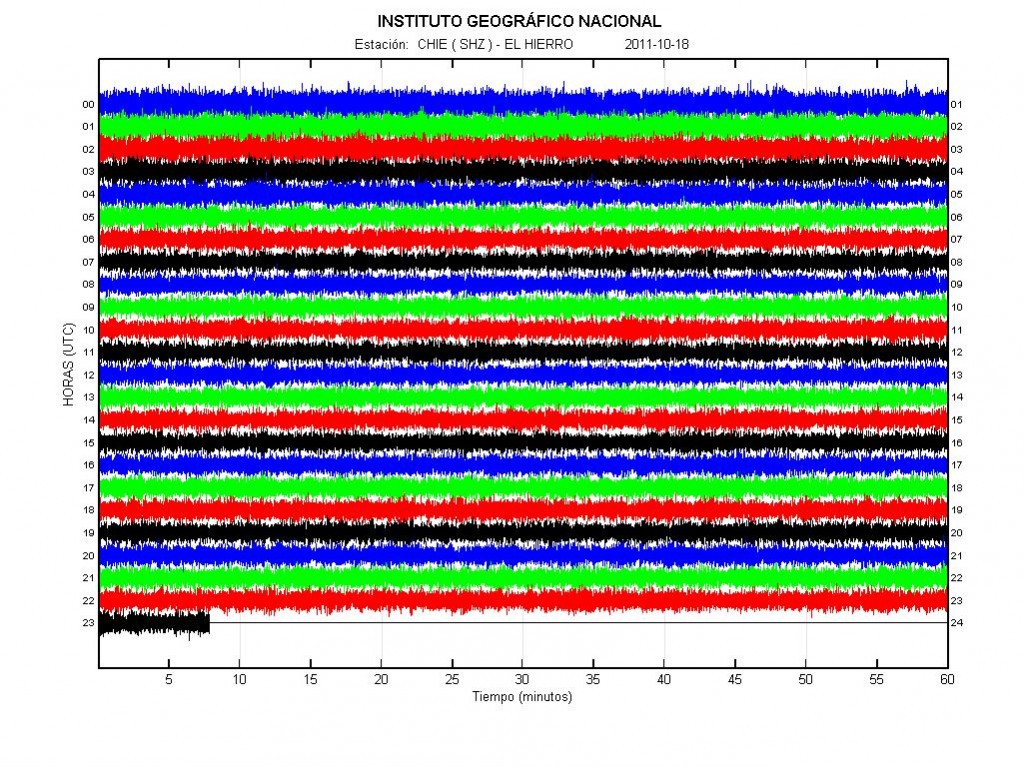 Harmonic tremor in El Hierro volcano at 18 October, 2011 at 23:26 UTC. Copyright of this picture belongs to Instituto Geográfico Nacional.
For the moment, the only thing that can be done is to wait and see what happens next. But it is clear that the eruption in El Hierro is far from over from the data that I have seen so far. But this eruption might pause for days to weeks, as that is not uncommon thing for a volcano to do during a active eruption cycle.