There seems to be a minor eruption starting in Hamarinn volcano (might be part of Bárðarbunga volcano). Given the current tremor signature on Skrokkalda SIL station.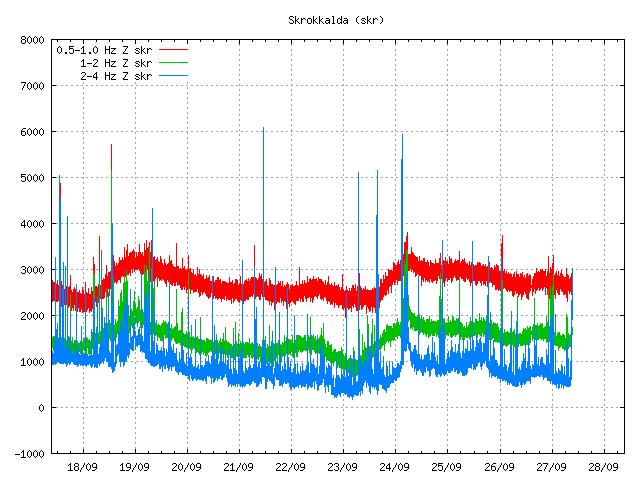 The start of a harmonic tremor spike on Skrokkalda SIL station. Most likley from Hamarinn volcano. Copyright of this picture belongs to Icelandic Met Office.
For the moment I do not know if this is going to remain a small eruption or might evolve to larger eruption. That is going to come clear in next several hours. But for the moment this is starting and glacier flood is to be expected in several hours. There is no danger to humans or humans structures I think.
Update 1: Darn! False alarm!
This is how the tremor plot did look after one update.

The tremor spike just changed into regular earthquake so to speak. So this is nothing but false alarm. It happens. Copyright of this picture belongs to Iceland Met Office.
Blog post updated at 09:59 UTC on 27. September 2011.