There is currently a earthquake swarm taking place on the TFZ. This earthquake swarm appears to be rather small at the moment. The largest earthquake so far has been a ML3.2 according to the automatic earthquake list on Icelandic Met Office earthquake list.
There is no volcano activity connected to this earthquake swarm, as there are no volcanoes in this area off the coast of Iceland but there are volcanoes in part of what is considered part of TFZ. This area has its earthquakes from a slip faults. But they move in both north-east to north-west, but also in south-north direction in some cases.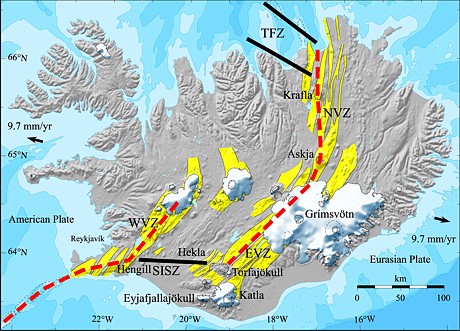 The Tjörnes Fracture Zone. Copyright of this picture belongs to it's owner. Picture found here.
Here is the latest earthquake image from Icelandic Met Office about this earthquake swarm.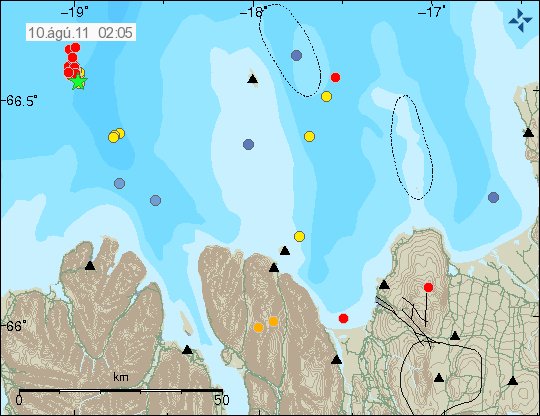 Copyright of this picture belongs to Icelandic Met Office.
It is impossible to know how this earthquake swarm behaves. It is also known for the TFZ area that one earthquake swarm can start a new earthquake swarm nearby if a large enough earthquake happens. This happens sometimes, but not always. It is not a common thing to take place in the TFZ from what I remember about activity in TFZ.
I am going to update this blog post if this earthquake activity becomes something larger then it already is, or if a large earthquakes takes place in the TFZ.