Here is a interesting paradox. While the eruption it self has currently stopped in Grímsfjall volcano. The tremor chart around Grímsfjall volcano is still acting like there is a eruption ongoing. I do not know why this is like this. But because of that I don't think that geologist that monitor Grímsvötn eruption in Iceland are not ready to call off this eruption at current time. At least that is what the news did say at 12:20 UTC on Rúv.
They are also issuing warning to people not going to close to the volcano. As explosions due happen and they can throw up rocks that weight up to 1 ton. If anyone gets hit by that rock, that person does not have to worry about what happens next. The save distance for viewing the crater is estimated to be 2 km or more.
I have no idea what happens next. But I am guessing that this eruption might resume soon and without an any warning at all.
The tremor plot at 15:00 UTC. Pictures are from Icelandic Met Office.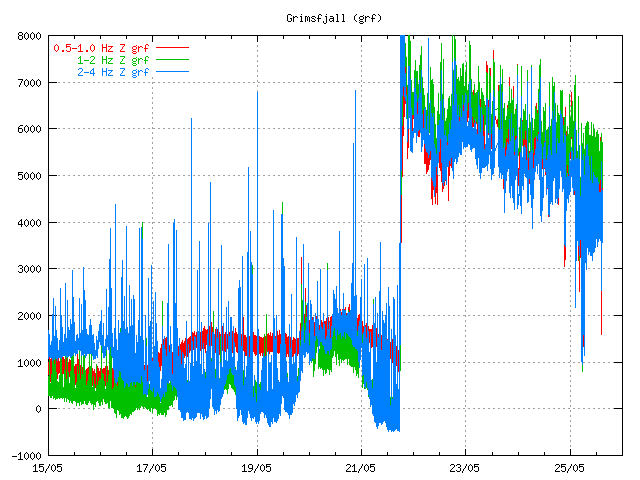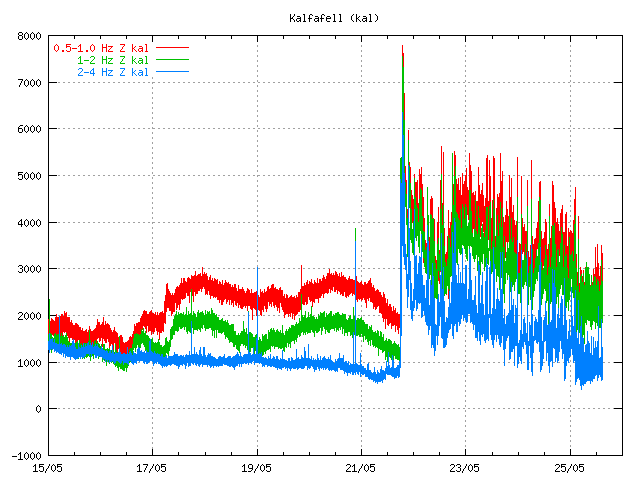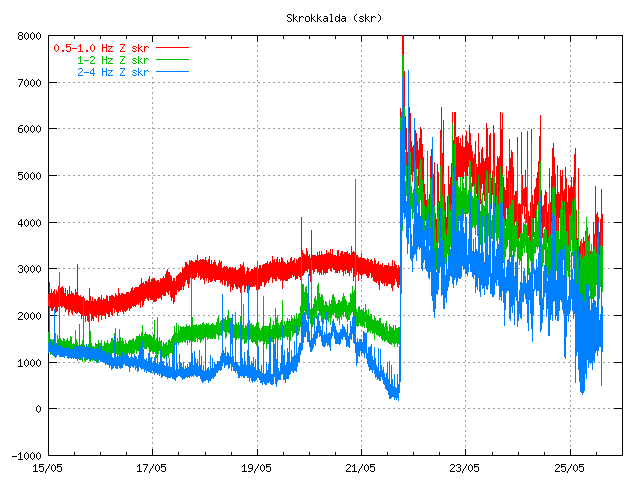 This pattern of tremor is interesting. I am yet unsure what it means. But my guess is that this eruption is not over. Even if it has just stopped for now. I normally consider eruption over when the tremor has gone back into background noise (wind, ice, ocean etc..). That has not yet happened with Grímsfjall volcano eruption at this moment.
Update 1: Here is an tremor plot that Icelandic Met Office has released. The article where this picture is from Icelandic Met Office can be read here, it is in english.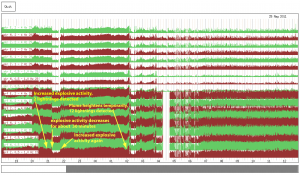 Click on the picture for full size. I must point out that this picture is big. Copyright of this picture belongs to Icelandic Met Office.
Blog post updated at 20:46 UTC.